Nicolás
García Uriburu
Foundation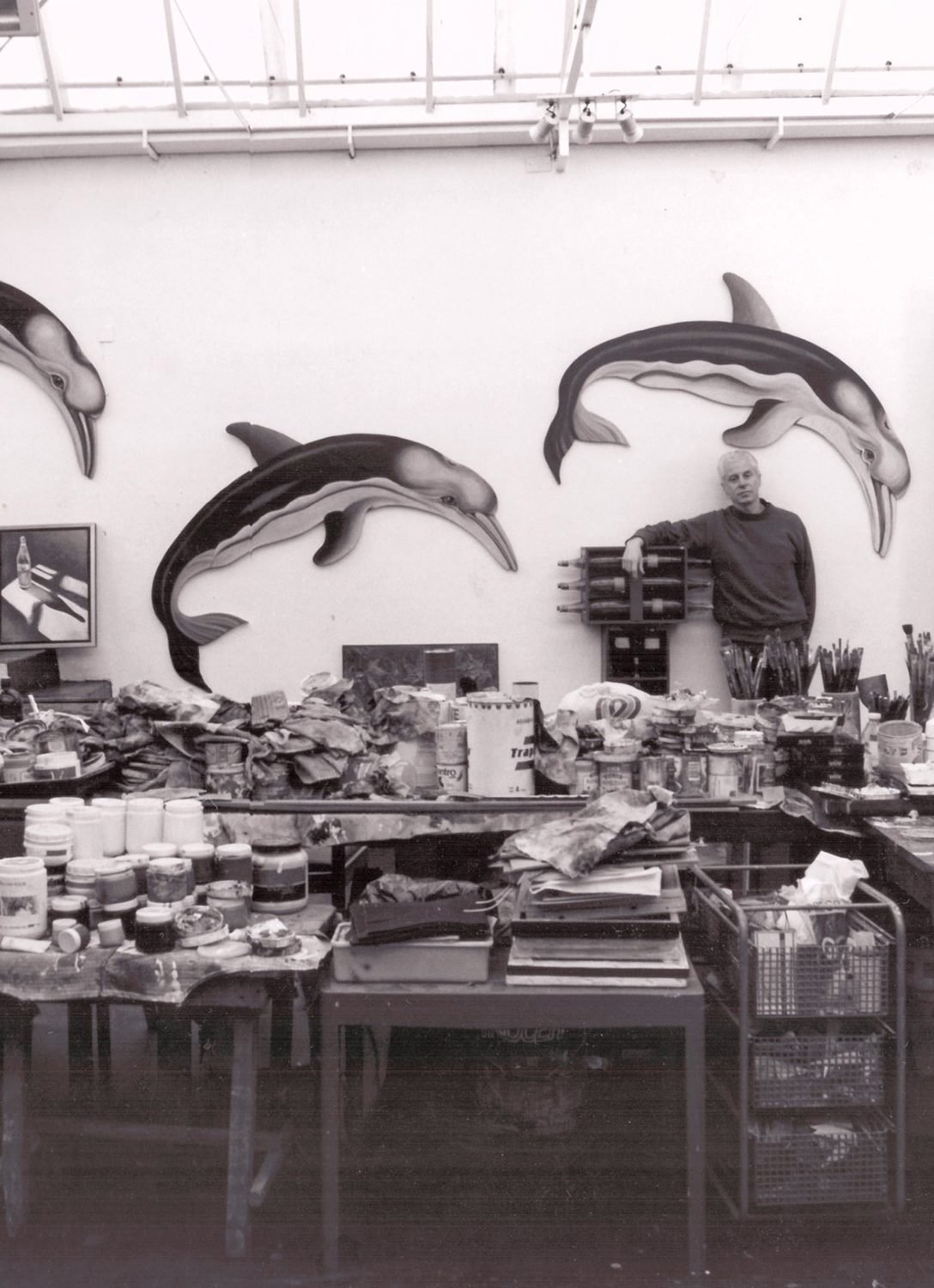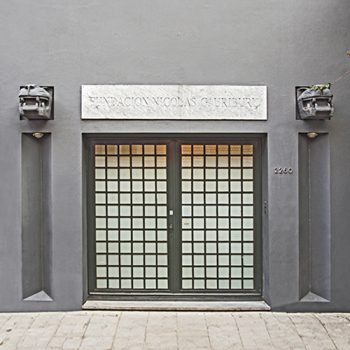 Front of the Nicolás García Uriburu Foundation.
Buenos Aires, Argentina.
Encouraging the work
and legacy of Nicolás
The Uriburu Foundation is a nonprofit organization with the purpose of promoting and disseminating cultural content, with a particular emphasis on American themes, pre-columbian art, and the art works of the visual artist Nicolás García Uriburu. Additionally, its mission is to maintain and preserve a permanent exhibition of the artist's works, along with the collection of pre-Columbian art pieces donated during his lifetime by its founder.
The Uriburu Foundation also encourages the study and cultivation of the visual arts.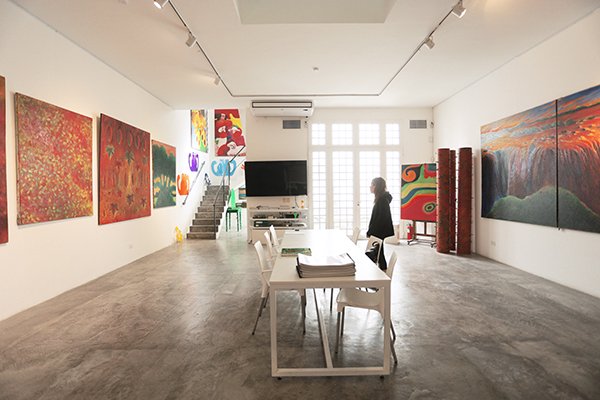 Interior of the Nicolás García Uriburu Foundation. Buenos Aires, 2023.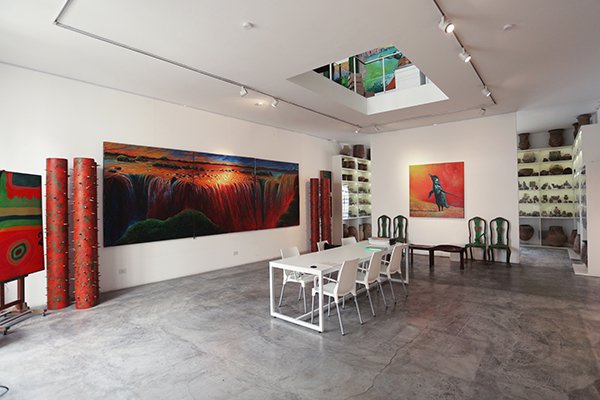 Interior of the Nicolás García Uriburu Foundation. Buenos Aires, 2023.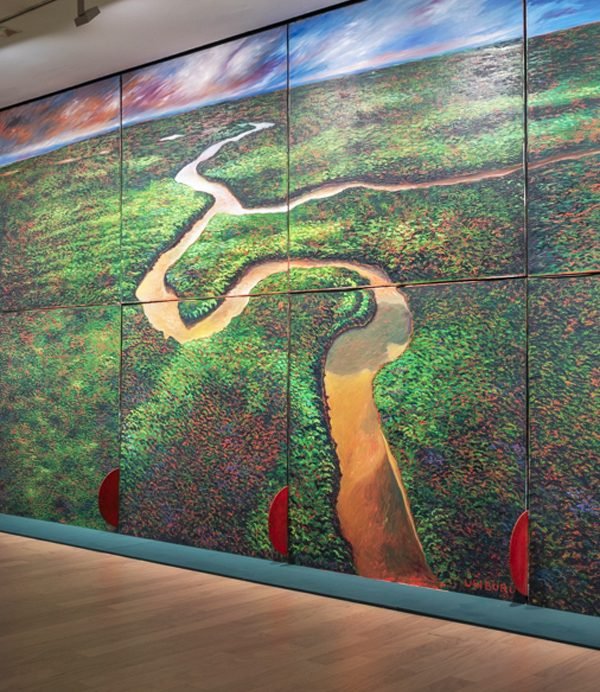 Museum of Modern Art, Buenos Aires, Argentina
6 July – 31 December 2023
Tinguely Museum, Switzerland
14 September 2022 – 8 January 2023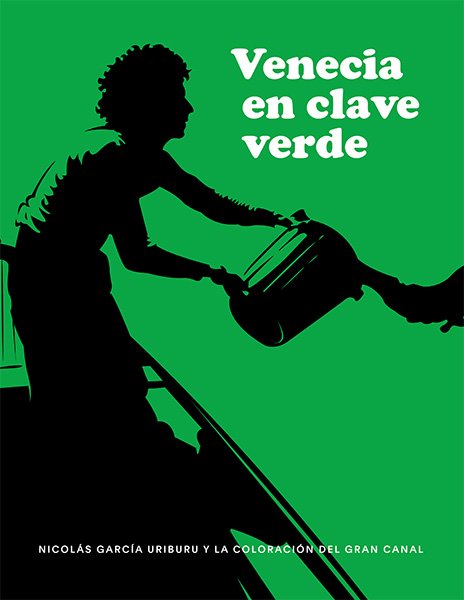 MNBA, Buenos Aires, Argentina
29 June – 30 September 2018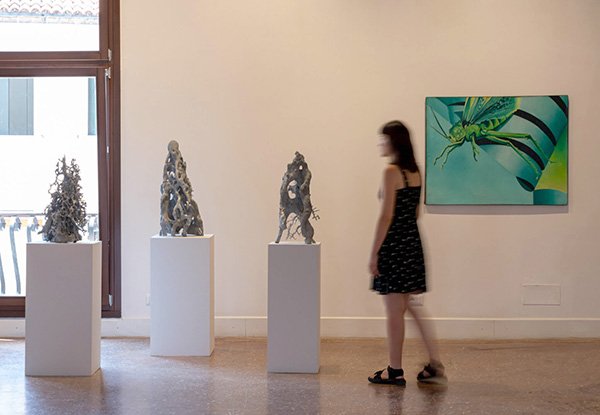 Planet B: Climate Change and the new sublime
Bollani Palace, Venecia, Italy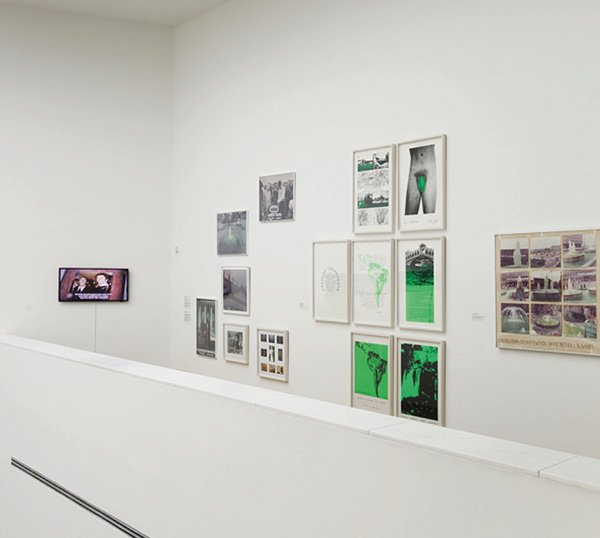 Museum für Moderne Kunst, Frankfurt, Germany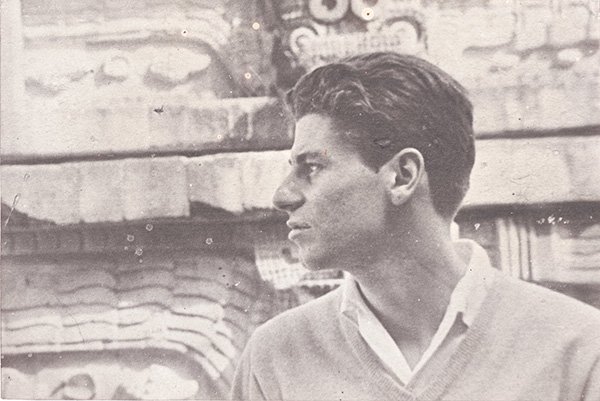 Nicolás in Teotihuacán, Mexico 1962
The Museum of
Pre-Columbian Art
by Nicolás García Uriburu
Argentine pre-Columbian art, despite having some precedents, has not reached the level of development that its diversity and richness deserve. Throughout history, numerous American artists have been drawn to this form of artistic expression. The famous pre-Columbian art collection of Diego Rivera in his house in Coyoacán, Mexico, is an iconic example that has now become a museum. Miguel Covarrubias, a prominent Mexican illustrator, also shared this passion, especially for the Olmec culture, and created a collection that endures to this day in Mexico.
The admiration of artists for pre-Columbian art possibly began in the 16th century with Dürer, who was amazed by the Mixtec jewelry that Hernán Cortés had taken to Europe. This fascination persisted into modern times, as evidenced by Picasso's interest in the Aztec obsidian skull.
In Argentina, many visual artists drew inspiration from the iconography and themes of pre-Columbian art. However, they also felt a deep admiration for the entirety of these creations from a general perspective, as is the case with Nicolás García Uriburu, who founded the excellent Museum of Pre-Columbian Art that we have the privilege of appreciating today.
Currently, Nicolás's collection of Argentine pre-Columbian art is curated by the Foundation, while the other part was donated by his daughter, Azul, to the Historical Museum. This donation of over a thousand pieces constituted one of the most significant contributions of pre-Hispanic art to the museum.
In 1998, at the National Museum of Fine Arts, Nicolás covered the museum's facade with a curtain as a protest against the threat of destruction of the native forests in the northwest. This curtain featured the figure of a jaguar, an archetype symbolizing numerous ideological and religious aspects of pre-Columbian cultures in America, from Mesoamerica to our northwest region, where García Uriburu explored the connections between science and art.
Nicolás García Uriburu's interest in pre-Columbian art was sparked during a trip to Peru in 1961, accompanied by the painter Benedit, where he acquired some extraordinary pieces from the Chavín culture that are now part of his current collection. During a visit to Mexico to exhibit his own works, he became familiar with the pre-Columbian art of Mesoamerica by exploring sites like Teotihuacán, expanding his horizons. In 1982, he received several pieces from the former collection of Adán Quiroga as a gift, which had become available for sale. Among these pieces, two impressive huacas Santamarina stood out, probably from the early period, marking the beginning of his Argentine collection. Today, this collection allows us to appreciate the different facets and styles of the ancient artists from the Catamarca western valleys and, in general, from the entire northeastern Argentina region.
The Nicolás García Uriburu Foundation opens its doors to school groups and the general public.
All visits are by prior arrangement, please write to info@nicolasuriburu.com.ar
Opening hours:
Monday to Friday from 10.00 a.m. to 2.00 p.m.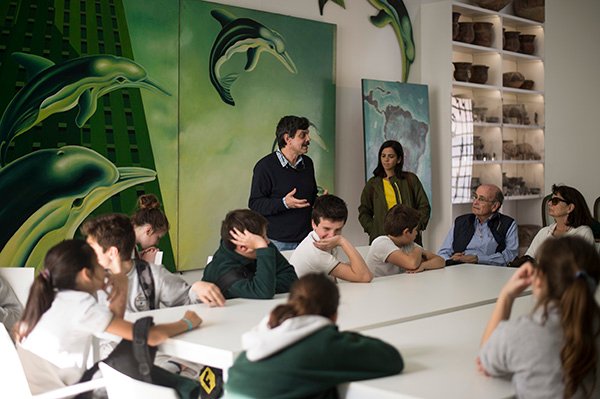 Stay informed about exhibitions, events, and projects.