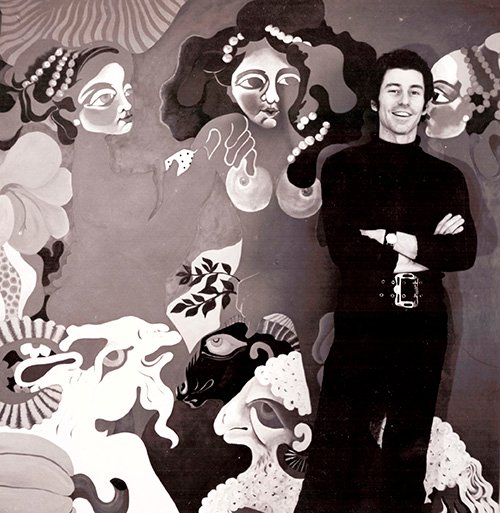 Nicolás García Uriburu
with his art work The Three Graces, 1968.
Nicolás García Uriburu was an artist, architect, and pioneer of land art.
Nicolás García Uriburu, traveled to Paris with his wife Blanca Isabel Álvarez de Toledo after winning the prestigious Braque Prize in 1965. In 1968, he had his first opening "Prototypes for an Artificial Garden" at the Iris Clert Gallery, an innovative exhibition that combined natural elements with modern materials and was attended by major figures in the art scene, such as Salvador Dalí.
During his stay in New York in 1969, Uriburu explored the antagonism between culture and nature in a series of paintings that included skyscrapers and animals. In 1970, he would undertake a new action, this time on a much more ambitious scale, tracing a 'conceptual quadrilateral' on a global level. His Intercontinental Hydrochromic unfolded in four cities on two continents:  the East River in New York on May 25, 1970, the Seine in Paris on June 15; once again the Grand Canal in Venice on June 27 and finally on Rio de la Plata in Buenos Aires on July 15. His artistic action also included colored fountains, ports and rivers around the world, making him an advocate for the environment and natural resources through his art.
In the late 70's, Uriburu focused his attention on Latin America, creating a 'natural map' of the continent in 1981.  His cartographic works highlighted unity through rivers and embodied ideals of emancipation and self-development. This vision persisted throughout the 1970s, challenging political boundaries and focusing on natural limits. In 1973, he published the manifesto "I denounce with my art", expressing his commitment to the environment. His fight for nature has been reflected in his work and in the defense of green spaces in Buenos Aires, including successful actions to protect trees in emblematic squares. In 1981, Joseph Beuys, asked Nicolás to participate in the coloration against Rhine River pollution in Germany. Documenta 7 took place in June 1982, where Beuys carries out his stone-tree plantations and invited Nicolás to plant the first to plant the first tree in a series of 7,000 oaks planted in Kassel, Germany. 
On July 9th, 1987, the first planting of 1.000 trees on Avenida 9 de Julio, Buenos Aires, took place, a tradition that continued on the same national date over the years. 
Nicolás García Uriburu passed away on June 19
th
, 2016, in Buenos Aires, but his impact endures. His pioneering action in environmental art and his vision of a continent united by nature remain relevant in a world that needs collaboration and preservation. His work inspires artists and environmental advocates, calling for action and reflection on a sustainable and unified future.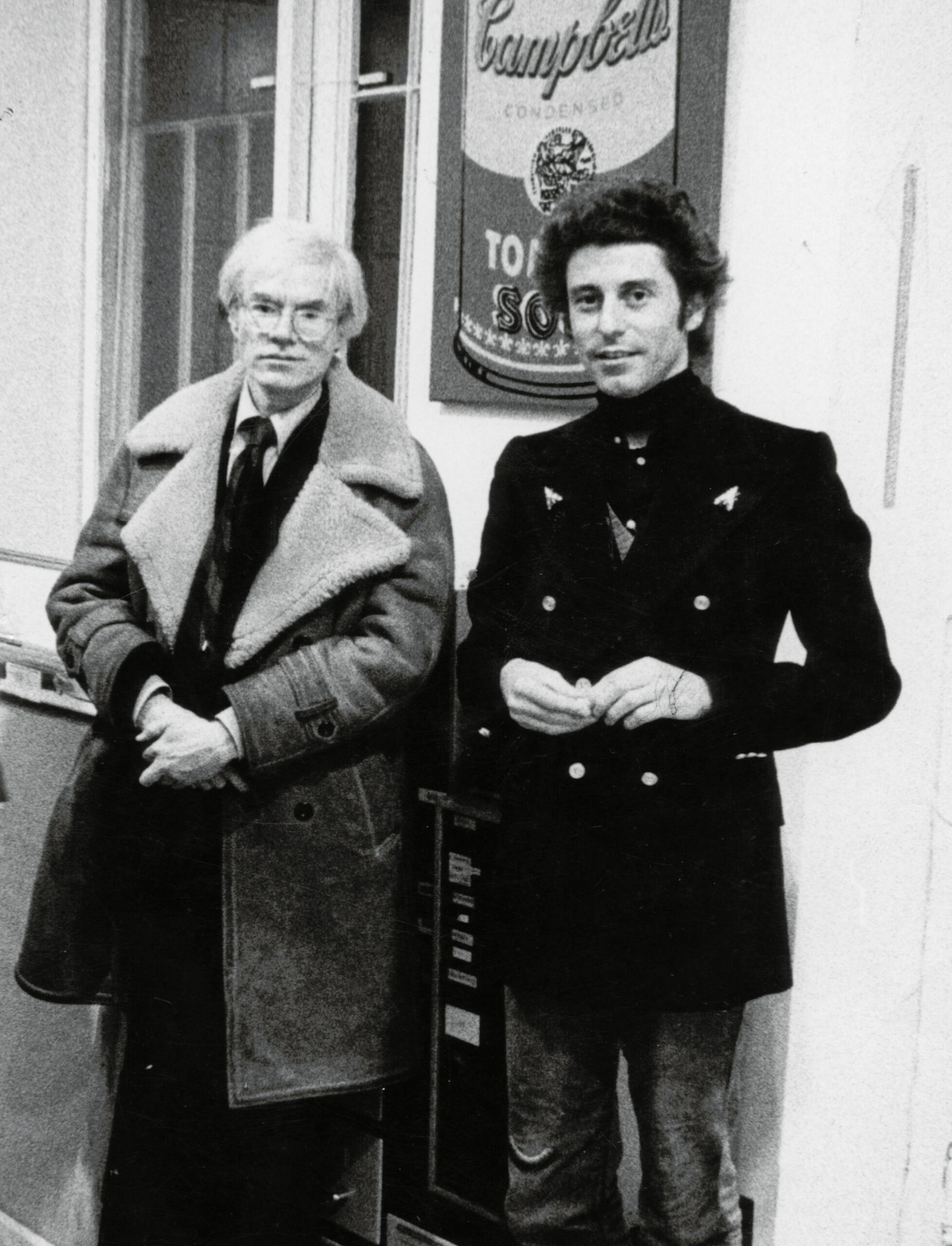 Uriburu and Andy Warhol, New York, 1969.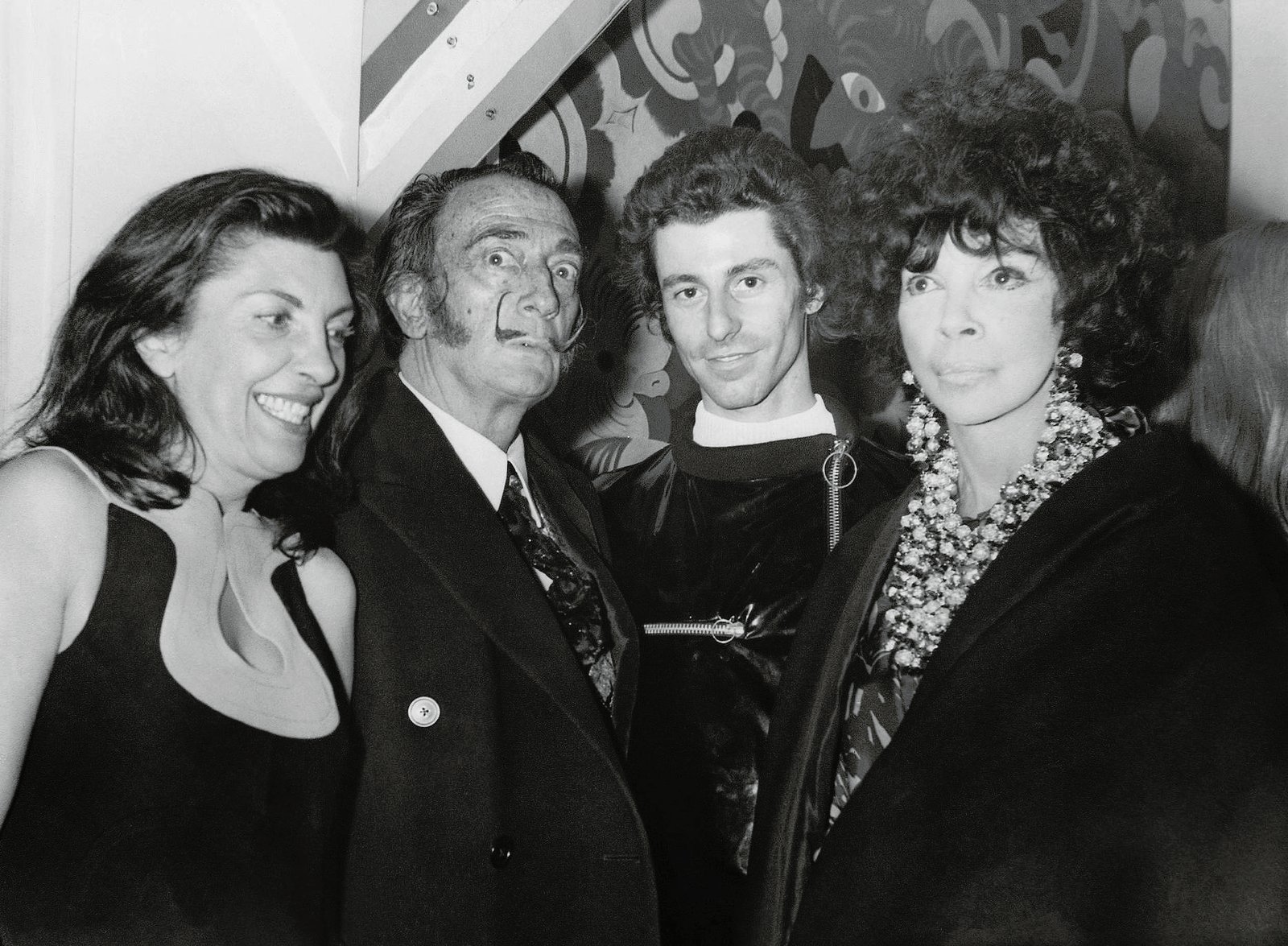 Iris Clert, Salvador Dalí, Nicolás García Uriburu and Leonor Fini in Galeria Iris Clert, París, 1968.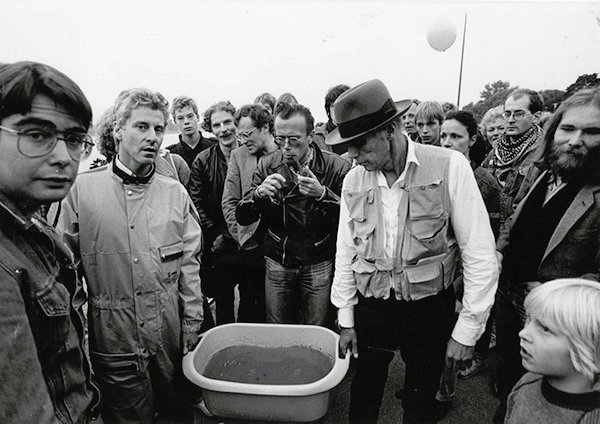 Green Rhein, Coloration of Rhein River by Uriburu and Joseph Beuys. Protest against River Rhein Water Pollution, Düsselforf, Alemania, 1981.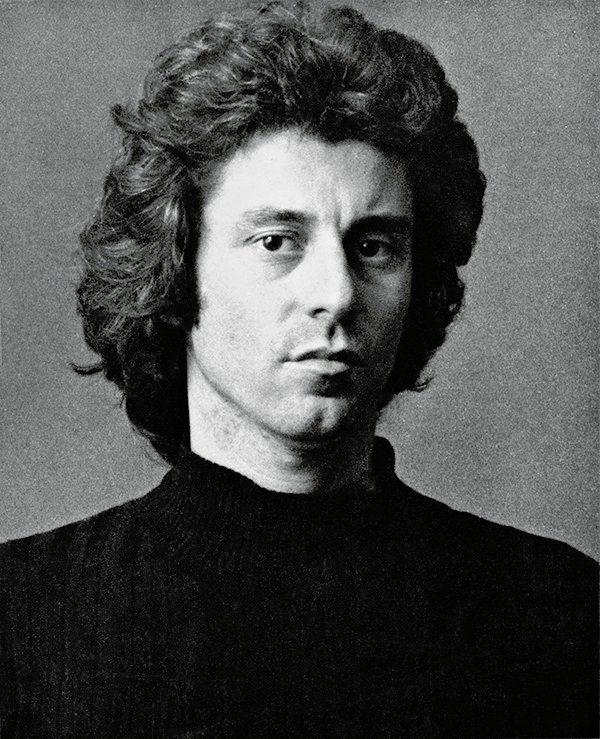 Portrait of Nicolás García Uriburu. Photograph by Ronald Paiva, 1971.
Portrait of Nicolás García Uriburu. Photograph by Aldo Sessa.
7,000 Oaks Plantation. Joseph Beuys and Nicolás García Uriburu.
Documenta 7, Kassel, Germany, 1981.
""A work of art is no longer an object in and of itself—it is an idea—neither canvas nor gallery are now sufficient for it—it is a public act in which the public fully participates because it surrounds them—it is penetrable and it can be moved through, it has no limits and can be repeated. It is against the notion of eternity—it is momentary—the coloration lasted from dawn until nightfall. It is a pure idea. It cannot be sold." 
Nicolás García Uriburu. The Mobility of Color, 1968.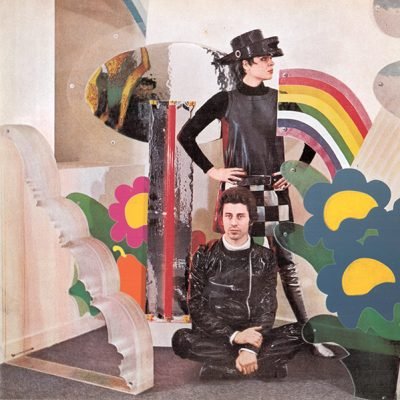 Prototypes of an artificial garden - Iris Clert Gallery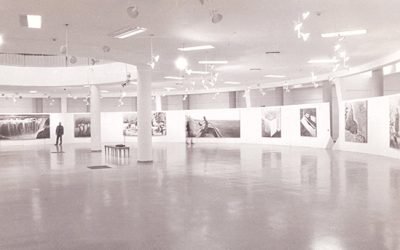 1988 – Buenos Aires, Argentina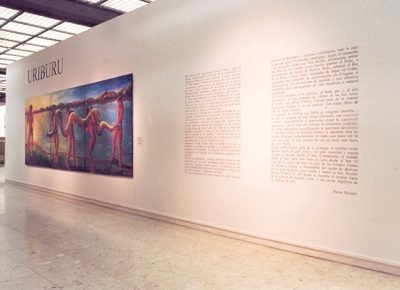 Retrospective at Museo Nacional de Bellas Artes
1998 – Buenos Aires, Argentina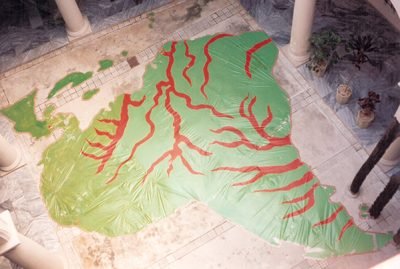 Havana Biennial with Llanto Cubano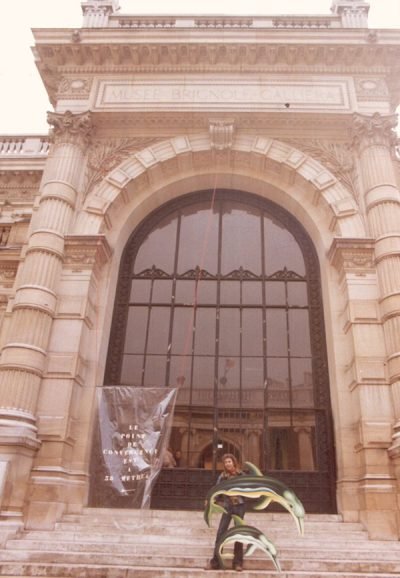 Exposition at Museum Palais Galliera
MASP Coloration at Museum of Fine Arts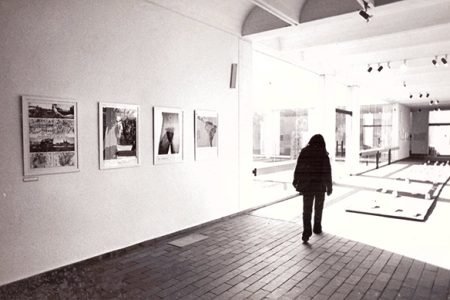 1970 – Buenos Aires, Argentina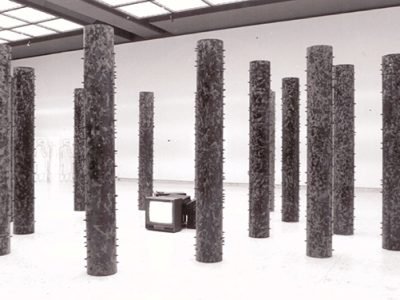 The Woods. Video installation at MNBA
1990 – Buenos Aires, Argentina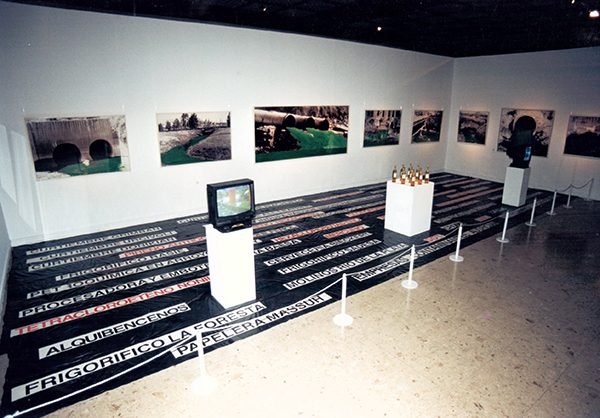 First Biennial of Buenos Aires
1989 – Buenos Aires, Argentina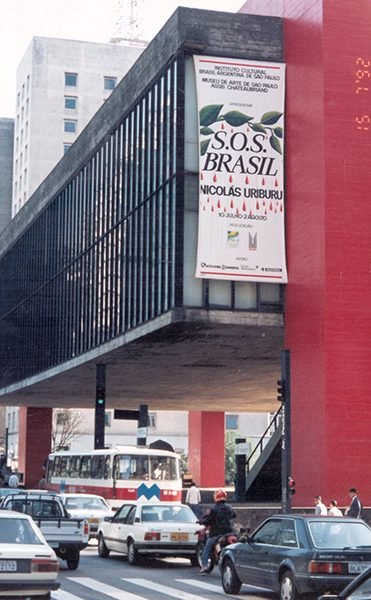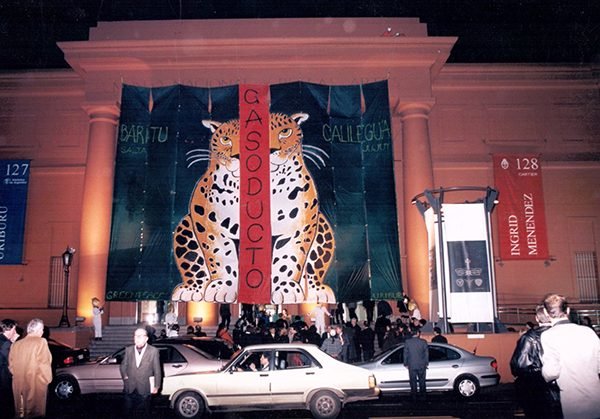 Yaguareté Project - Joint action with Greenpeace at MNBA
1998 – Buenos Aires, Argentina
2001 – Buenos Aires, Argentina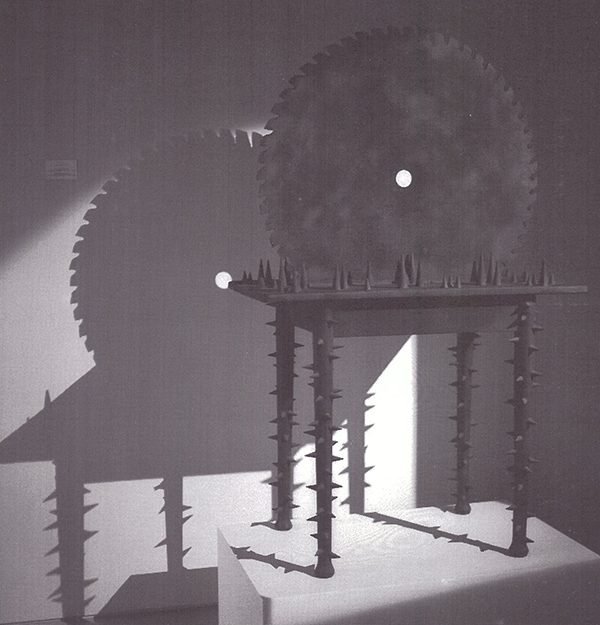 2002 – Buenos Aires, Argentina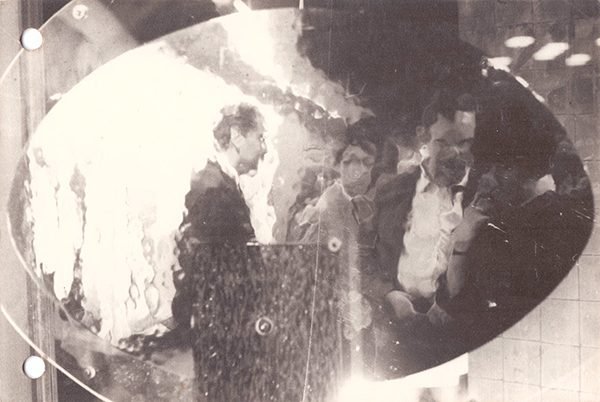 Prototypes of an artificial garden - Iris Clert Gallery
Prototypes of an artificial garden - Iris Clert Gallery